A visit to Indonesia is on the bucket list of many travellers. As resumption of travel lurks on the horizon, many people are dusting off these lists and making decisions about the first destination they will visit post-pandemic. For wheelchair users, here are a few things to note about visiting Indonesia.
It is important to get detailed information from tour companies before heading to Indonesia. With the help of family, friends and tour guides, the mobility impaired will find Bali and its main attractions easier to navigate than other Indonesian islands. Bali is considered to be the most wheelchair-accessible, with Jakarta, the capital of Indonesia taking a far second place. Other places such as Yogyakarta on Java is minimally accessible but Sulawesi can be very difficult and it is not advised to visit if you are a power wheelchair user.
Although Bali is the most accessible island in Indonesia, accessible sidewalks are rare and someone will often have to lend assistance to wheelchair users so they can get around potholes and other barriers. It is therefore important to again consult with a tour guide before venturing out, as they will be able to recommend areas where solo wheelchair travellers can safely and comfortably navigate.
When sightseeing outside of the capital, visitors should expect bumpy streets, so be prepared. Another consideration is the heat with temperatures around 28 degrees C (82.4 F) or higher, in combination with high humidity.
Round tours are available in Bali during which you will most likely have to stay in hotels outside Denpasar, the capital. There are accessible hotels in Bali (and Jakarta), but on other islands and cities, the choice is limited and it may be more difficult for power wheelchair users to find accommodation.
TRANSPORTATION
In Bali, you will find minivans with lifts. In Yogyakarta, Jakarta and Sulawesi, minivan with ramps and several other types of providers are available, depending on the need.
AQUA ACTIVITIES
Snorkeling and diving for people with disabilities is possible in Bali with the help of professional dive instructors.
ACCESSIBLE TOUR COMPANIES
Tour company, Accessible Indonesia, carries out accessibility surveys of destinations and hotels in Indonesia, providing guests with detailed information about a location's accessibility prior to their arrival. They offer individual and group tours which include single day tours or an entire holiday with inclusive assistance. Tours can be booked directly with them or though specialized travel agencies, such as Travel-for-All. Every tour is customized to guests' specific requirements.
Hotels you can check out:
Legian Beach Hotel, Legian, Bali
Gardenia Guest house, Sanur, Bali
Dive Instructor:
BIDP – Bali Diving (Bali International Diving Professionals), Sanur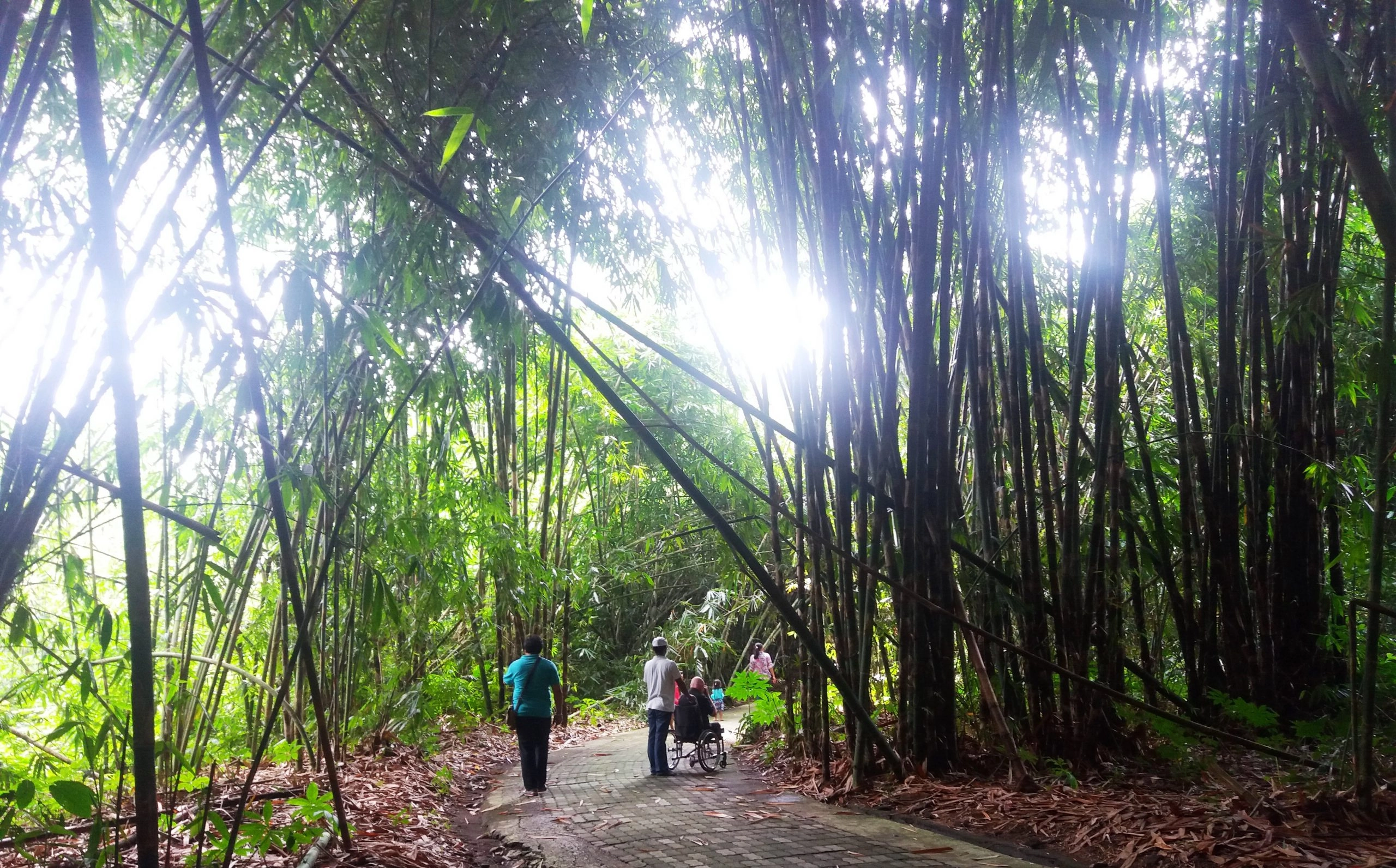 Accessible Indonesia can assist with the booking of accessible transport and hotel rooms for guests. They can offer advice and support to solo travellers by being in direct communication via phone and email before and during an outing. If required, they will accompany guests on their tours which is often a much-needed service because assistants can provide all-round help throughout the excursion. They also offer a range of appliances in line with guests' requirements at their accommodations.
Accessible Indonesia specializes in visits to Bali, Java and Sulawesi.
Admittedly, there are limitations with regard to accessibility, but the genuine helpfulness of the Indonesian people to ensure travellers needs are met does help to make stays memorable.
For more information about Accessible Indonesia, contact: Maureen Maspaitella
 or
WhatsApp +62 813 42 79 50 76