Listen to this Article
---
Magical Storybook Travels opened its doors in January 2015 by owner and travel specialist, Nicole Thibault. Located in Fairport, N.Y., the agency specializes in family travel and travel for families with special needs.
When my son was little and newly diagnosed with autism, we struggled with how to travel with him. It seemed like everything about travel was overwhelming for him – the new places, the loud sounds, the crowds, the smells. He was outside of his normal day-to-day routine. There were some epic meltdowns on those early travel days, and there were things we definitely had to cross off our travel bucket list, knowing that the sensory overload would just be too much for him.
I remember one trip to Walt Disney World right after my son received his ASD diagnosis. We tried to plan everything ahead. We signed up for the DAS pass (Disability Access Service pass) for reservations in the attraction lines, we had dining reservations at all times to cut down waiting in line when hungry, had fidget toys and snacks and drinks in a backpack, just in case. Even with all of the pre-planning, things happen, right? Disney's online dining reservation system went down right before our seating time, and they gave us a handheld buzzer to let us know when it was time to be seated at our table. Those 20 minutes lasted forever, and an epic meltdown ensued.
Fast forward 15 years, and my son with autism is now an avid and experienced traveler. We routinely took a family vacation every year (up until Covid hit), and despite the challenges that we faced, largely due to sensory issues, it never stopped us from exploring the world.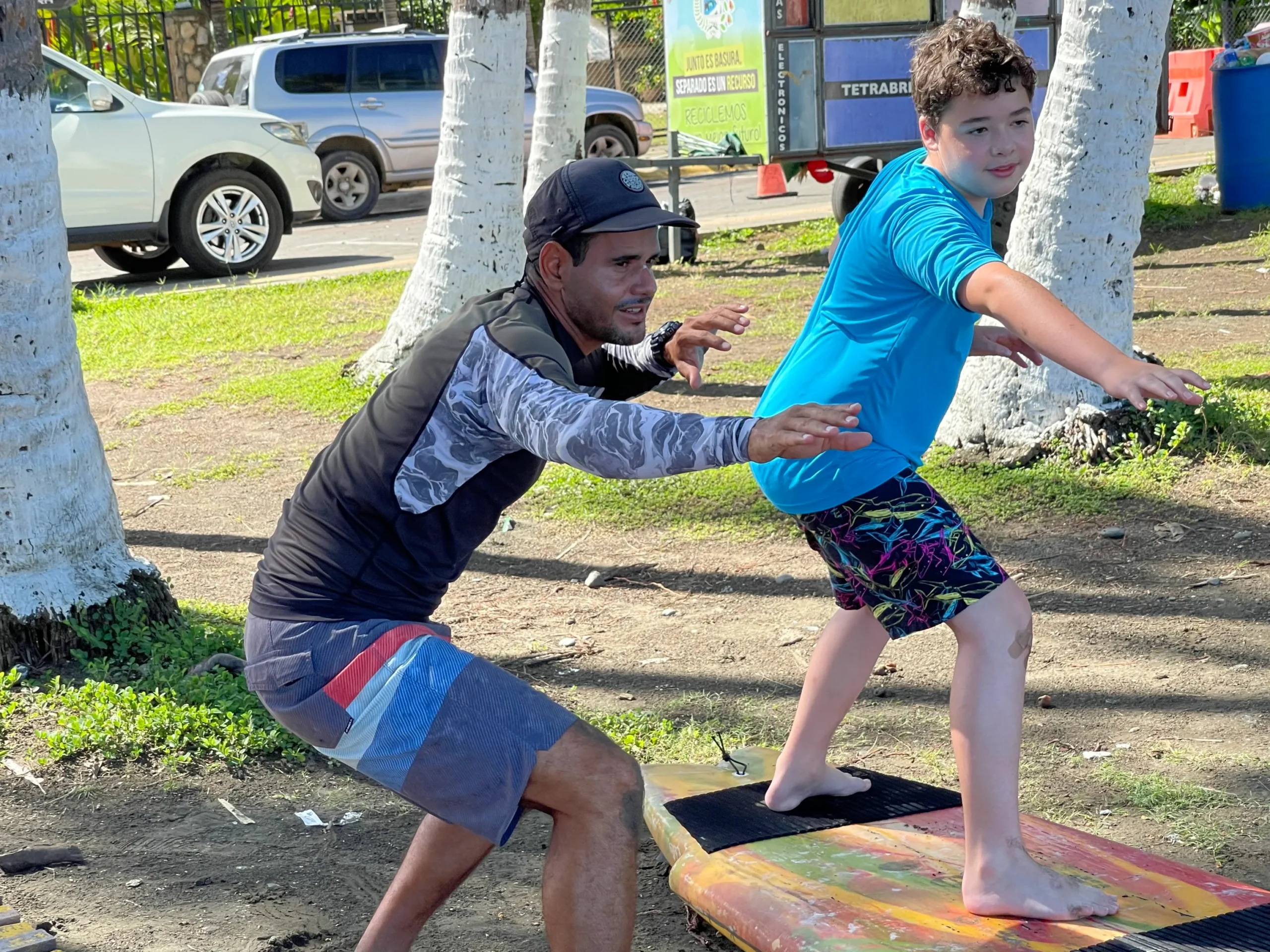 We had some travel failures over the years, like the time a restaurant dared to serve a grilled cheese on focaccia bread (gasp!) or the time we got stuck in a two hour traffic jam on a bus enroute to our destination, but the more we traveled, the more we learned about the sensory triggers that were too overwhelming for my son and how to either avoid them or mitigate them. We learned about the power of thorough research into a destination – its menus, attractions, pools, kid's clubs and guest rooms. YouTube and Google became my best friends, places I could check to make sure the restaurant served at least one thing my son would eat or watch videos of the pool areas to make sure the resort wasn't blasting music so loud that we would not be able to sit poolside with the noise levels.
Through all the personal travel experience and travel research for my own family, I became a Certified Autism Travel Agent, and have spent the last 10 years helping families with kids with autism take amazing family vacations, because don't we all deserve that special vacation time with our kids, laughing, smiling, making memories?
So, what vacations have worked well for our family? I get asked that a lot. I have two favorite destinations, and for completely different reasons.
Costa Rica is one of my top travel destinations for families with autism. Its quiet jungles, rainforest, waterfalls and Pura Vida laid-back lifestyle feels tailor-made for kids and adults with autism and sensory issues.
I traveled to Costa Rica in 2020 to see for myself how accessible it is for travelers with cognitive disabilities. (For this trip, my whole family could not go, so my youngest son accompanied me. He is also neurodivergent but does not have autism.) For nine days, my son and I tested out many of the amazing destinations and attractions in Costa Rica.
Highlights of our trip included several days in the Arenal region, where we enjoyed hiking the lava rock-covered trails of the 1968 Volcano Views and Trails Park at the base of the Arenal volcano. We also soaked in the warm waters of the Baldi Hot Springs resort, enjoyed a day of canyoneering down waterfalls, and my son spent a great day of equine therapy at the Tilajari resort. From there, we were able to experience the hanging bridges and ziplines in the mountains before making our way to the west coast. Seeing the Pacific Ocean for the first time was a big thrill for my son and I! He LOVED the surfing lesson that was provided by the adaptive surfing team of Costa Rica; they were so patient and encouraging during his lesson and he even got up into a standing position on his board. We also had a day of exploring the Manuel Antonio National Park, where we found sloths, frogs, and lizards of all kinds, and found a hidden beach with the warmest waters for swimming. A catamaran cruise along the coast provided a great view of the coastline and an opportunity for more swimming in that sparkly blue water.
During our time in Costa Rica, my son and I explored many high-sensory and low-sensory activities, so that I could recommend Costa Rica to other families with kids or adults with autism. Everyone's sensory needs differ, so it's important to experience and be able to recommend activities that will fit with their personal comfort level.
Mesa, Arizona is tied for my top travel destination and it's because Mesa is the world's first Autism-Certified City. What does it mean to be Autism-certified? It means that IBCCES, a credentialing organization, has done a lot of the research and prep work for travelers by training the employees at hotels, restaurants, parks, and attractions on how to be prepared and accommodating to guests with autism and other disabilities.
In Mesa, Arizona, almost 60 businesses have gone through extensive training to understand and welcome travelers with autism. My family has been to Mesa several times since 2019, and we enjoy ourselves immensely every time we go. Highlights of our trips have included: stays at the Delta Hotel Phoenix Mesa and the Saguaro Lake Guest Ranch, trips to the Arizona Museum of Natural History and the i.d.e.a. Museum, splashing and playing at the City of Mesa's splash pad, horseback riding through the desert, and kayaking on the Saguaro Lake. For our New York family, getting out into the desert and exploring the rugged landscape is a thrill!
No family trip is guaranteed to be without issues – autism or not. Flights get delayed, restaurant service is slow, rental cars break down. But choosing a destination that is autism-certified or has been vetted by a travel professional can be a way to ensure that your next trip will be less stressful and more fun for the entire family. If you're overwhelmed or not sure where to begin, please reach out, or check out www.magicalstorybooktravels.com for more inspiration!