You are about to have your first contact with your Caribbean Service Provider (hotel, wedding planner, tour operator, etc.)
There are simple things that you need to be remindful of when conversing from a distance.  Good Manners!!
The old adage, "You can catch more flies with honey than with vinegar" still holds true.  Treat others the way you would like to be treated, and you would be surprised to see how others go out of their way to make sure your requests are fulfilled.
RESPECT – Respect the person, respect the culture.  Just because you may have a few dollars to spend in the destination, does not give you the right to be arrogant.
HONESTY – When dealing with your Service Provider, do be honest. If you cannot afford it, do say so.  Do not hide behind the 'curtain' of negative negotiation.  If it is completely out of your budget, say so and ask if there is a substitute.  You would be amazed that the Service Provider would perhaps go out of their way to make sure your wishes are granted.
CIVILITY – Ah…yes…you are speaking with the "natives" so you are about to show them how things are done. Wrong!! With a smile and a gentle response to your overbearing demands, the Service Provider will make sure you are 'nickel and dimed' for everything.
COMMUNICATION – Do be gracious in your communications (verbal, text, email, etc.) and clearly state what your objectives are for your memorable day and your budget limitations.
LAWS – Each destination is governed by rules/laws. You must abide by these or you will have the opportunity to meet your local Ambassador from a confined space (Jail).  If your Service provider cannot approve your request due to the laws of his/her country…refrain from unleashing your hostility. They must also abide by the laws.
ATTIRE – You have a great body and the desire to show it off. Do save it for the beach and dress appropriately in public spaces.  You would not do it in your hometown, then do not do it in someone else's hometown.
BEHAVIOUR – Loud, Aggressive, Profanity laced behavior will provide you the opportunity to meet the local law enforcement. Enough said on this, as you would now have memories to last a lifetime.
Do treat others the way you would like to be treated, and have fun. That is why you are visiting the country – for a new experience and to have a memorable wedding or honeymoon.
Wishing you great memories as you embark on this road of a lifetime.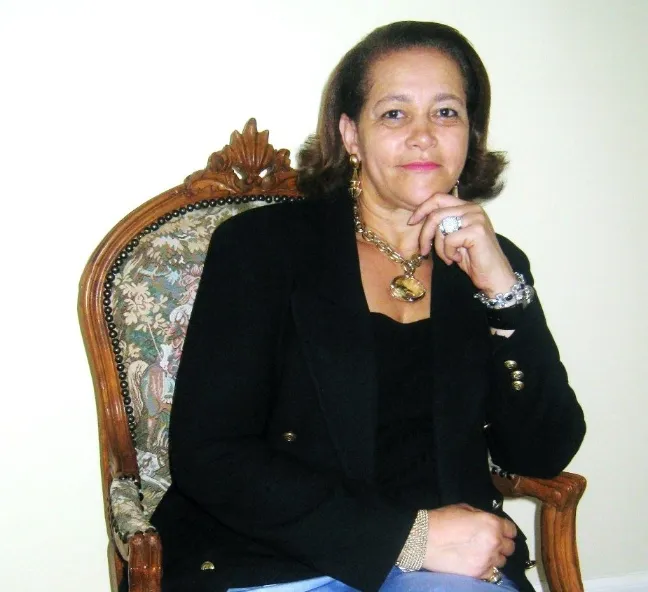 Previously Executive Travel Director of Brides Magazine, Modern Bride, Elegant Bride, Brides Destination Weddings & Honeymoons and Brides.com(CondeNast).  She has also served as VP/Associate Publisher for Bridal Guide Magazine. For over two decades she served on the Board of Directors of the Caribbean Tourism Organization (CTO) with the Ministers and Directors of Tourism for 33 separate countries, and for the past 10 years she has been a member of the Executive Committee. She is also the recipient of CTO's Medal of Excellence as one of the 50 Most Influential Persons in the Caribbean. Johnson is Chairman of the CTO Foundation, an organization that raises funds to further the education of outstanding Caribbean citizens who have demonstrated a career commitment to tourism; and she is a Certified Travel Counselor (CTC). She is a frequently invited to speak on the wedding and honeymoon travel markets.
PLANNING THE PERFECT CARIBBEAN DESTINATION WEDDING
Congratulations on your engagement, and delighted that you have chosen the Caribbean for this once in a lifetime event.  The hospitality in this region is above and beyond.   You can design, suggest, develop and realize the wedding of your dreams.
*The Wedding Planners in the Caribbean are topnotch and are very skilled in working with you to achieve both the look you desire, the event you want and a budget to meet your expectations.
*Most hotels already have a 'Director of Romance' on staff and like any other destination you also have skilled independent Wedding Planners.
*Do promise that you will use the services of a Travel Agent and Destination Wedding Planner to help you with the planning of this important event.  Your travel agent will know who to contact, and work with, in the allocated budget.
*Depending on the number of guests attending you will want to make sure that there are other hotels nearby offering a varied pricing structure, so your guests will choose their accommodations based on their budget.
*Work with the Travel Agent to create a 'newsletter', providing up to date information for your guests on activities, wedding location, schedule of events, temperature, and brief history of the destination, shopping and all relevant information.  This will also include flight options to the destination.
*Do plan an Island event just for you and your attendants.  Secure the services of your 'Director of Romance' or wedding planner to create Island wedding gifts for your wedding party.  As an added touch, send a welcome basket to the rooms of each of your guests.  (Welcome basket could include: sandals, disposable cameras, suntan lotion, a bottle of water and a small bottle of local rum/liqueur)
*Most of all have fun, enjoy your time away and leave the perceived problems and headaches to the competent planner you selected.
COVID19:  I must add that with the present crisis unfolding on a daily basis, the rules, regulations, requirements, health updates is a constantly changing one, so do make sure you follow up frequently in order to be on top of the latest updates.