Listen to this Article
---
The information sourced daily on Google Maps appears through a layered, global system of collaboration and dedication. We asked Kevin Reece, Director of Product, Google Maps about the intention and approach to increasing accessibility for all through initiatives such as Local Guides and more.  
Q1: What's Google Maps mission when it comes to accessibility? How is it defined?
K.R. Google as a whole is committed to improving the accessibility of our products by considering the experiences of people with disabilities from the very beginning, and finding ways that technology can help make the world more accessible overall. 
On Maps we work with communities to surface valuable information, like when a place has wheelchair accessible entrances. Today, Google Maps provides wheelchair accessibility information for more than 40 million places around the world, thanks to the dedication of Local Guides and others around the world who responded to our call to share accessibility information and have contributed more than one billion wheelchair accessibility updates to Google Maps. … It's also important to recognize that while various accessibility features have been built with people with disabilities in mind, they can also be helpful for people who are experiencing temporary or situational disabilities, like having broken their arm or needing a ramp to comfortably push a cart into a building.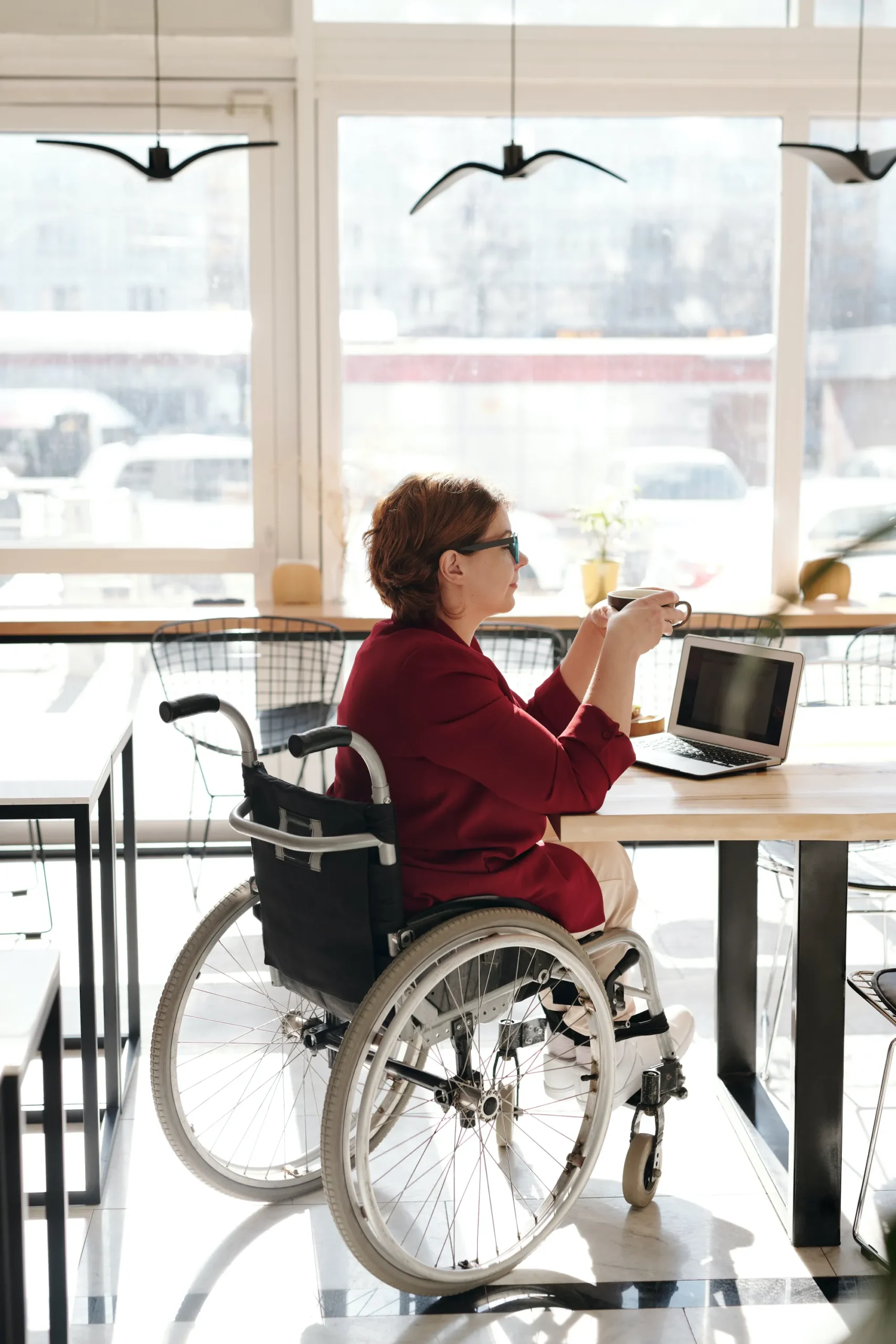 Q2: Can you speak about Google Maps' point system and its recognition of local guides?
K.R. Local Guides earn points by making contributions to Google Maps – this means writing reviews, sharing photos, and contributing knowledge and information on Google Maps. Those points lead to higher levels of the program. You can learn more here.
We know that many of our Local Guides share on Maps to share helpful information with others, so the ability to be identified as a frequent contributor in their area  is another powerful form of recognition. With topic filters, people are recognized for the topics and places they share about the most – like pizza, brunch, camping or parks. This helps others quickly get a sense of a Local Guide's contributions or local expertise, and even follow those with public profiles to keep up with recommendations and reviews from their favorite contributors.
Local Guides do so much amazing work to uplift their communities that we can't help but celebrate them! Since 2020, we've brought Local Guides together virtually for our annual Guiding Stars event – where we recognize Local Guides who have gone above and beyond to make a difference in their community.
Q3: How are the reviews verified?
K.R. With the sheer volume of reviews shared every day, we've found that we need both the power of humans and the power of machines to help. They have different strengths, so we continue to invest tremendously in both — we do this by regularly training our industry-leading technology to catch new patterns and words, and by growing our global team of people who actively work on keeping Maps content reliable and based on real-world experiences. You can learn more about the process here. 
Here's a bit more on how we update accessibility information on the Map:
We get data from multiple sources, including merchants, Local Guides, and the broader Google Maps community. 
Any person with a Google account can update accessibility information on Google Maps. To add accessibility information to the Map, people can answer accessibility questions from Google Maps and add/edit missing or incorrect information by using the "About" tab in the Google Maps app. A business can use Google My Business to update their information. 
Q4: How does Google Maps encourage the inclusive policies and features of public- and private-sector venues; particularly to improve their accessibility for people with disabilities (PWDs)?
K.R. Google Maps aims to help everyone, including people with disabilities – and their friends and families – plan successful journeys. This helps people find businesses that are accessible, but also helps businesses that are not accessible avoid disappointing customers who may arrive and be unable to access the storefront or venue.
Q5: What is the purpose of the Google Maps marketing campaigns that feature PWDs and their experiences navigating their mobility outside their homes?
K.R. Google understands the value in working with the disability community to incorporate representation  across all areas of our product process, from development to marketing. As a company we're committed to also working to include people with disabilities and their experiences in the creative work we do as well, which is why we released our playbook on disability inclusive marketing last year.
GOOGLE SINCE THEN: A Chronology of Inclusion
In 2007, WIRED reported on the launch of Google Maps user-generated reviews whereby the public could take part in contributing their assessments of a venue. It wasn't a task belonging only to professionals anymore. Here is Kevin Reece, Director of Product, Google Maps on the history of what has happened since then.
2007 – We introduced local reviews on Google, and they've grown into such an important part of Google Maps. They're written for users, by users, and can help people discover new places and businesses that they'll enjoy – such as whether a restaurant has vegan options, or if it's kid-friendly. 
2015 – The Local Guides program launched to celebrate and bring together passionate Google Maps contributors all around the world. Since then, the program has grown to more than 150M Local Guides around the globe who contribute to the 20M updates made to Google Maps by people every day.
2017 – We kicked off a three-week Local Guides challenge encouraging Local Guides to add accessibility information to the Map. As a result, Local Guides answered more than 500 million questions, providing accessibility information for more than 40 million places around the world.
Local Guides have continued to pursue accessibility challenges, meet-ups, and information updates in countless inspiring ways:
Since 2019, The Accessibility Uncovered series – in which the self-organized One Accessibility team introduces different aspects of accessibility around the world – has published more than 120 posts. 
Since 2020, 43 Local Guides have been recognized as Accessibility Champions – Local Guides who are passionate about adding accessibility information to the Map.
Since 2021, Local Guides have organized more than 100 accessibility-related meet-ups in 12 countries on 6 continents, and online.