By Riselle Celestina
The title of this story should be "Less than 3 days in Paris" because in actuality we only got to spend two full days in the city.
This story is about love, survival and determination and you will see why in a bit. It all started when my husband and I saw an advertisement for tickets to Paris that were dirt-cheap. Travel obsessed that we both are, we jumped on the opportunity and bought the tickets not knowing that the island would be struck by one of the strongest hurricanes recorded just around the time we were supposed to board the Air France flight straight to Paris Charles de Gaulle International Airport.
The airline, understanding our situation was nice enough to give us a voucher for later use. When the time came to finally go on our anticipated Parisian adventure, my husband found himself in and out of meetings he could not avoid. So, I decided to use my ticket and visit my little brother in Antwerp instead (For a 9 Must-Sees in Antwerp click here). My husband would join me later. After a lot of back and forth and date changing my husband and I finally met at the Gare du Nord, one of Paris' busiest train stations, to spend my 3 remaining days in Europe together. Sounds romantic, right?
What you should know is that no matter how much I love my husband, we are complete opposites when it comes to traveling. I am all about exploring, sightseeing and running from one attraction to the next, sometimes sacrificing meals just to be able to get to the next big thing on my list, while my husband loves to take his time, stroll though unknown areas and stop to savor and enjoy different bars and restaurants along the way. A waste of valuable time, if you ask me, especially when you only have three days.
Despite our constant bickering, yelling and crying (the last one is my secret weapon to getting my way), we still got to see a lot and eat at some amazing places.
This is a list of spots you might want to add to your own Paris list of must-sees when you find yourself in the city of l'amour. I have excluded Paris' most popular sites like the Arch de Triomphe and the Eiffel Tower which we still got to see despite the strict schedule we were on.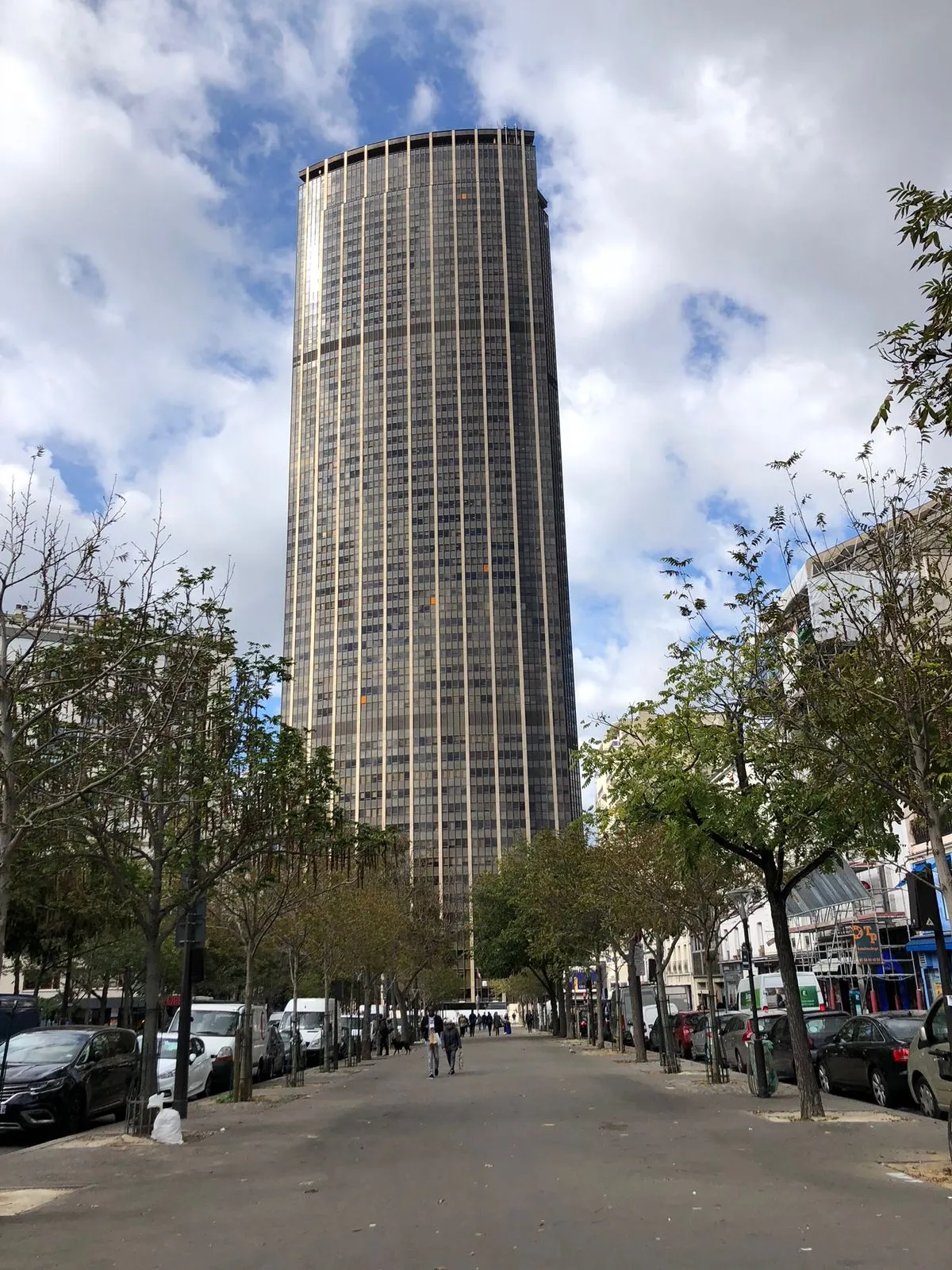 Tour Montparnasse
Tour Montparnasse is a skyscraper located in the Montparnasse area of Paris. The tower itself is neither old nor beautiful but what it lacks in looks and age it makes up for in views. You can purchase a ticket to the observatory deck for views of the entire city, including all of the Paris landmarks the city is so famous for.  Up to 2011 the Tower of Montparnasse was the tallest building with its 59 floors. It is quite funny to see the Eiffel Tower look so small from the top deck here.
Montparnasse Cemetery
We literally stumbled on this beauty when we got off at the wrong bus stop on our way to the tower. With about 47 acres and 35,000 graves, it is the second largest cemetery in Paris. Just like its bigger counterpart the famous Père Lachaise, the Montparnasse cemetery also has its share of famous eternal residents, including political figures, philosophers, artists, actors, writers and business moguls, including French automobile guy André Citroën.
The Madeleine Neighborhood
My husband deserves all the credit for finding this neighborhood. He begged me to please stop chasing the stops on my list and to just stop at a random metro station on our way from the Eiffel tower. And so we ended up in the Madeleine area, which just happened to be one of the richest neighborhoods in the city. It is home to the Ritz since 1898 and is where you can find the Place du Madeleine and L'Eglice de Madeleine, a famous catholic church. We, however, did not make it that far. We stopped to wonder at the clean streets, beautiful buildings and salivate over the shopping street with big fashion names but the truth was that we were famished. We decided that lunch was a must here and grabbed a table at a très Parisian looking brasserie called Triadou Haussmann, where we savored on onion soup, escargot and other delicacies. Well done husband!
La Promenade Planteé
Long before New York City even dreamt of introducing the High Line, Paris had La Promenade Planteé, the first green space constructed on an elevated viaduct. This linear park is also called the Coulée Verte or the Green Course and it goes on for two miles on what was once part of an old railway line. It is a must visit, even if it is not exactly on the way to any of the traditional must sees in Paris.  The park is wonderful to stroll through and even has some art on display here and there.
Père Lachaise Cemetery
Both my husband and I are big fans of the Doors, so a visit to the final resting place of its front man Jim Morrison was a must for us. We skipped Montmartre to be able to fit the cemetery into our hectic schedule and are we glad we did. The cemetery is incredibly beautiful and we ended up spending quite some time here. Now, given, we were lost for the majority of the time, desperately looking for the grave of one of the 70's most iconic artists. Still, thank Goodness we took part of the day to visit, because we saw so much more of the cemetery than what we initially planned to. We saw the grave of Oscar Wilde and that of Chopin, the tomb of Rossini and even a very impressive tomb dedicated to a dog by the name of Lick. Beautifully crafted tombs and incredible angel statues, all in a park-like space with tall trees and long pathways through graves and tombs and mausoleums, this cemetery is less morbid than you would think.
When we finally located the Morrison grave (hint: follow the Americans) we were a little let down. The grave is nothing compared to those of Oscar Wilde and Chopin, not even to the one dedicated to the dog. It's a simple grave in between other not so impressive graves. What makes it stand out is the occasional hippy blasting one of the Doors hit songs, a tree of chewed gum (eww) that for some reason or another is supposed to be a way to pay homage to the fallen rock star and other "stuff" people decided to leave behind in honor of the Lizard King. There used to be a small head stone of Morrison, but it kept getting stolen. The cemetery also found it necessary to place barricades because of people sleeping, drinking and performing other activities on his grave. Still, no big The Doors fan can visit Paris without stopping at Père Lachaise cemetery to greet the American poet.