We invite you to take part in our survey and share your valuable insights to help us improve.
Click here.
It's a pleasure to be welcoming you to the Fall issue of Accessible Journeys. In fact, it's incredible. As a writer and editor raised in Montreal and living in Toronto, I never considered myself a traveller until recently.
Travelling with Rheumatoid Arthritis
Lighting the path to limitless travel for all
As autumn descends on the northern hemisphere and makes our days grow short, Accessible Journeys is grateful to have so many illuminating contributors, shining the way. Our writers might come from different parts of the globe, but they all share the love of travel and the desire for it to be limitless.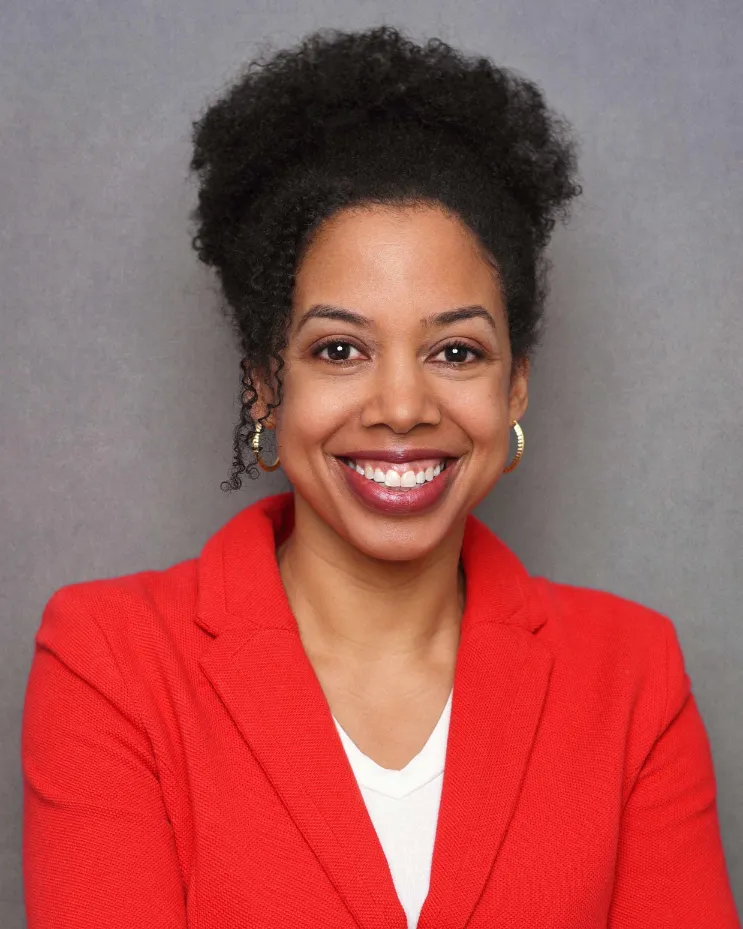 Key Considerations for People Living and Travelling with RA
"If I could tell people with Rheumatoid Arthritis (RA) one thing, it's to manage your stress," says Patrice de Peiza, a registered Occupational Therapist, and a registered Naturopathic Doctor in Toronto.
Q&A with Effie Koliopoulos
How has rheumatoid arthritis impacted your daily routine and activities? I've been living with rheumatoid arthritis for 19 years now. At 18, doctors diagnosed me with polyarticular juvenile idiopathic arthritis. For a few years prior to my diagnosis, I was experiencing a wide range of symptoms from fatigue
Mariah Zebrowski Leach on how support soothes rheumatoid arthritis
Do you have any food triggers? When I first got diagnosed nobody knew what going gluten-free was, but I tried it for a good six months to see if it had an impact. At that point, we were searching for a treatment. I was in law school and really struggling so I decided to try everything to find some improvement.
Making travel easier for those with arthritis - Practical tips and accessible yoga routines
When were you diagnosed with rheumatoid arthritis (RA)? I was diagnosed with juvenile idiopathic arthritis (JIA) at the age of two years. At 16 I was diagnosed with rheumatoid arthritis. I also live with other autoimmune diseases, likely because I've lived with an autoimmune disease
How VIA Rail Canada keeps accessibility on track
By Nancy Baye and Saada Branker
VIA Rail is Canada's national inter-city passenger rail operator, owned by the Canadian government. Its train routes help passengers reach destinations of their choice, from national scenic attractions to metropolitan hubs to coastal villages.
Eileen Davidson - from Rheumatoid Arthritis discovery to advocacy
Eileen Davidson once worked full-time as an esthetician, but at the age of 29, the debilitating pain caused by Rheumatoid Arthritis (RA) compelled her to cease working. Today, RA significantly impacts Eileen's daily life.
Two weeks before heading from Pennsylvania to California for Nephrotic Syndrome Camp, and what was to be an epic month-long trip up the west coast, my middle son ended up in the hospital. This isn't as uncommon as I'd like it to be, but it was clear from the start that this was going to be a long-term stay.
How one mom pushes her comfort zone, while teaching her daughter to do the same There are a lot of disabled kids in our area. I know this because we see them in the waiting room at physical therapy and in the halls of the hospital. I know there are a lot of people using our orthotist and specialists because of the wait lists to be seen.
Navigating the Inaccessible: Traveling with a Young Adult with Cerebral Palsy
By Christine Staple Ebanks
Many of us would attest that going on a journey, whether a leap into the unknown or a familiar path, marks a significant milestone in life – a time for celebration and unfiltered joy.
Better Together - Disability Parent Q&A
Q: Public restrooms are hard to find. How do you meet the need for frequent accessible restrooms while traveling? What about outdoor adventure – how do you meet bathroom needs where there is no bathroom? What do you do for someone who can't fit on a changing table, but needs to be changed lying down?
Ryan Neiswender: I'm not your inspiration, I'm your motivation
Who is Ryan? How would you describe yourself? Ryan is just someone who wants to maximize his life. I fell in love with sport and the freedom of mobility through a wheelchair and it's taken me all over the world.
Autistic traveller credits technology and preparation for reduced anxiety on trips
Growing up in the 1990's in Wales, United Kingdom, Daniel Jones displayed behavioural patterns that were an enigma to his parents. Despite seeking help from multiple doctors and therapists, they were unable to determine the cause.
You don't have to look a certain way to be autistic
Charlotte Bergslien, @TheSpectrumGirl who lives in Norway, is a late-diagnosed autistic woman whose journey to true self-discovery began at the age of 38. For most of her life, she navigated the world grappling with hidden challenges that seemed insurmountable.
Comparing apples to pears still bears fruit for Miles Partnership
Miles Partnership is an American strategic marketing company focused on travel and tourism, from the point of view of visitors first. They use independent research to inform decisions, shape changes and drive improvements.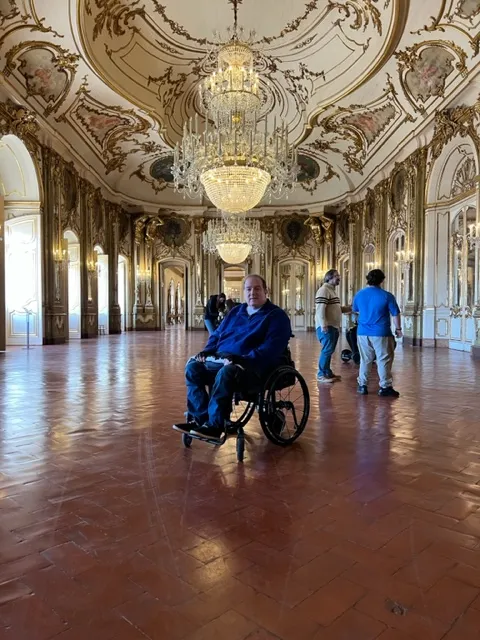 Amazing accessible Portugal, part two
Fred J. Maahs, Jr. was invited to join Tourism for All's trip to Portugal in March, 2023. This is the second part of his article about that trip. Find the first part in the Summer 2023 edition. We left Cabo da Roca to head to the Hotel Villa Batalha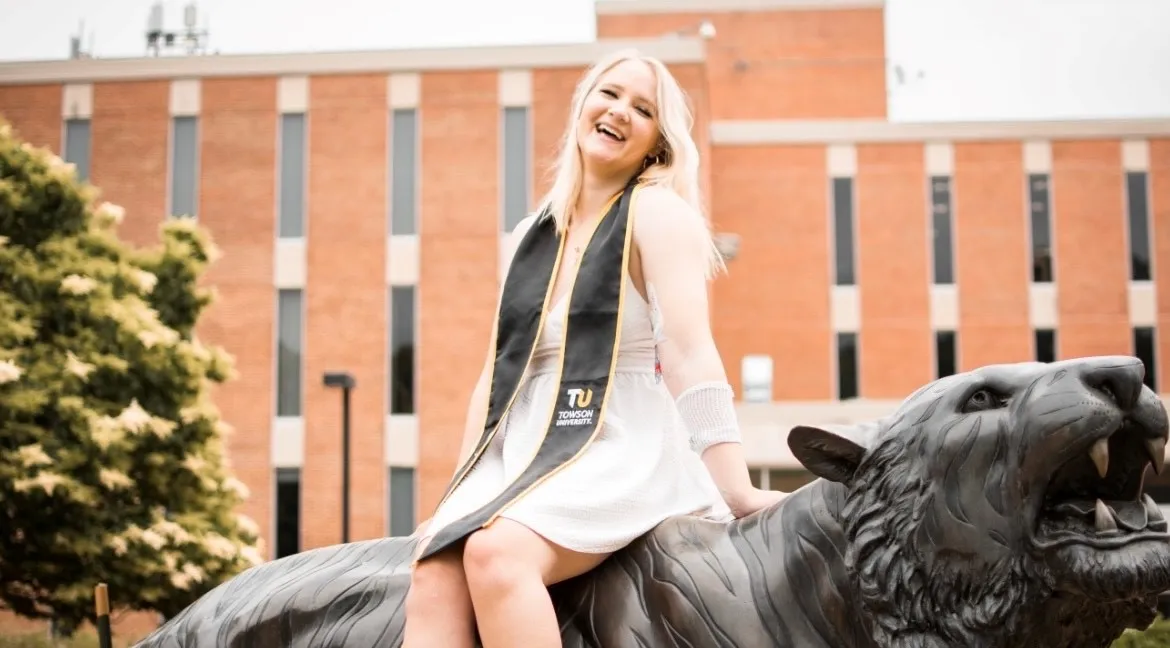 Navigating life with invisible disabilities and a loyal service dog
Lindsay Murray, a vibrant 24-year-old, has embraced social media, using it as a platform to chronicle and share her personal odyssey through life. Her online platforms not only allow her to connect with a global audience but also serve as a platform
First of all I'd like to say my summer was one of the best I have ever had. It all started at my Shadow Mountain Camp, a camp for only 5th graders in my school district and I went by myself for two days and loved it. We stayed in cabins in the mountains and played games.
No Barriers made it possible for me to climb a mountain in a Grit chair. A Grit chair is a manual chair with handles that you pull and push to move yourself, up and down the mountain. I took a dance class with J.R. Martinez.
Danielle Connolly (@daniellevates on YouTube)
1. Your best travel experience (~200 words) When thinking of my best travel experience, some wonderful memories pop into my mind. My best experiences are about the little memories and laughs and less about the destination. Sometimes even playing tourist in your own area can be great because it's easy to go back again and reminisce.