Listen to this Article
---
"We made the impossible, possible."
If there's one thing you should know about Camilo Navarro and Alvaro Silberstein, it's that they're two men on a mission to make the world accessible.
The two lifelong friends are the co-founders of Wheel the World, a travel booking platform which offers accessible travel experiences around the world including things to do, places to stay and multi-day trips in more than 120 destinations worldwide. Over 2,000 travelers have booked trips since the company's inception in 2018. Thousands of accessible travelers follow the company on social media and are not only intrigued by the brand's mission, but their unique story.
Alvaro has been a wheelchair user since the age of 18. Despite his disability, he's always had a desire to explore the world and incredible destinations. Trekking through Torres del Paine National Park in Patagonia Chile was one of his lifelong dreams. However, he was told that it was impossible to make the tough trek in a wheelchair. Wanting to help make his friend's dream come true, Camillo proposed they organize a trip.
Organizing an accessible trip to Torres del Paine was no easy feat. After lots of extended research, contacting multiple tour operators, and researching a special wheelchair, the duo realized it was possible. An accessible wheelchair called a Jolette (used for difficult terrain) could be used to navigate the park. Despite locating the chair, they did not have the funds to afford the $8,000 USD chair.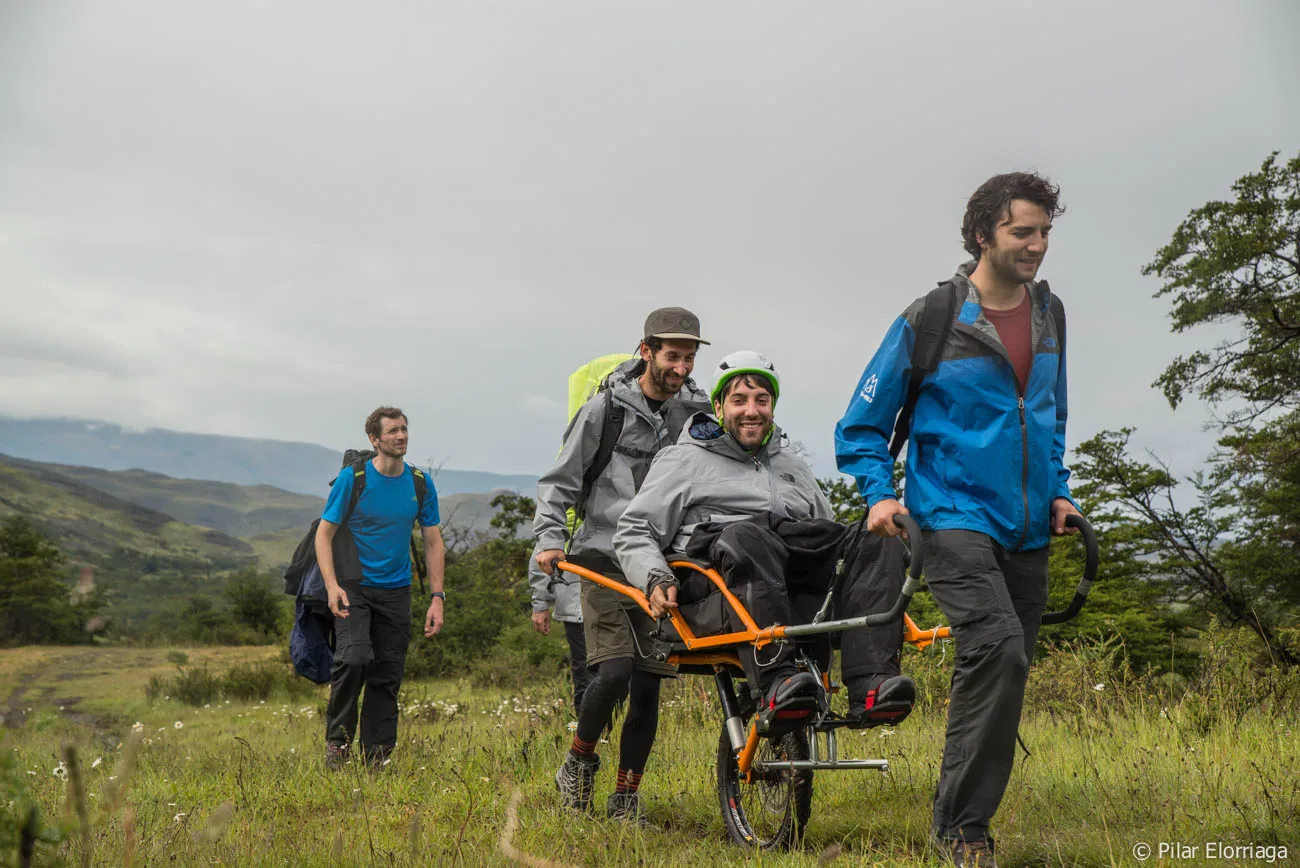 Camilo and Alvaro quickly sprang into action. The duo shifted the trip into a project and a crowdfunding campaign was started. Local guides were trained, and a film crew traveled along to create a low-cost documentary of the experience.
Their experience went viral, and the duo received countless requests from people all over the world who wanted to experience the trip themselves. Mark Zuckerberg, Founder of Facebook even shared the story during a global meeting.
As a result, Wheel the World was officially formed and strives to empower people with disabilities to explore the world without limits. "We have a clear belief and purpose to make the world accessible" says Alvaro. In addition to multi-day trips, things to do, and places to stay, the company provides detailed and reliable accessibility information for travelers. Users are encouraged to create a profile on wheeltheworld.com and are matched with listings that are compatible with their accessibility needs and travel aspirations. Using the Accessibility Mapping System, volunteer mappers crowdsource real time information on more than 200 data points including bed height, room measurements, wheelchair accessibility and more.
For more information and to book your next accessible vacation, visit www.wheeltheworld.com