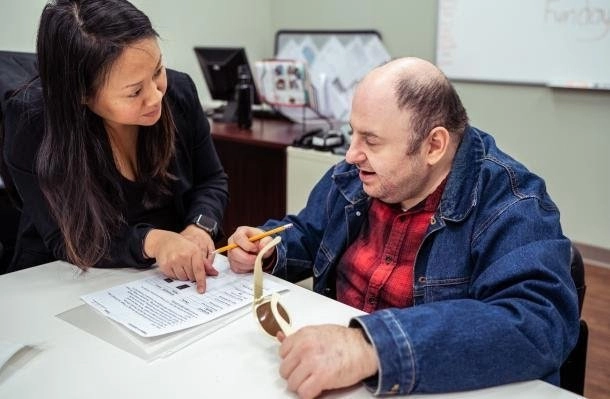 YAI has been providing innovative services for people with intellectual and developmental disabilities (I/DD) since its founding in 1957, at a time when institutional living was the norm for people with I/DD. The nonprofit was launched in February of that year out of a small school in Brooklyn, New York. Initially staffed by co-founders Bert MacLeech and Pearl Maze MacLeech alone, their pilot program served just seven people. According to Bert, from its very beginning YAI has been dedicated to providing innovative services for the I/DD community. MacLeech envisioned a "total life adjustment approach, emphasizing personal growth, social responsibility, employment goals, and the development of independence for the individual." This vision was nothing short of revolutionary.
Today, YAI has a team of more than 4,000 employees and supports more than 20,000 people in New York, northern New Jersey, and California. This extraordinary growth shows the ongoing need for holistic services for people with I/DD, and YAI's success in offering them. YAI programs include summer camp, occupational and physical therapies, crisis intervention, employment support, residential services, and everything in between. Through four affiliate agencies YAI also offers primary and specialized healthcare, and schooling for children with I/DD, including global developmental delays and traumatic brain injuries.
YAI is driven by its mission of living, loving, working, and learning. This applies not only to the people it supports, but to the staff as well. Commitment and passion for the work continue to unite employees and drive the organization forward. Empowering the people it supports to reach their goals remains at the heart of the organization.
To learn more, please visit www.yai.org